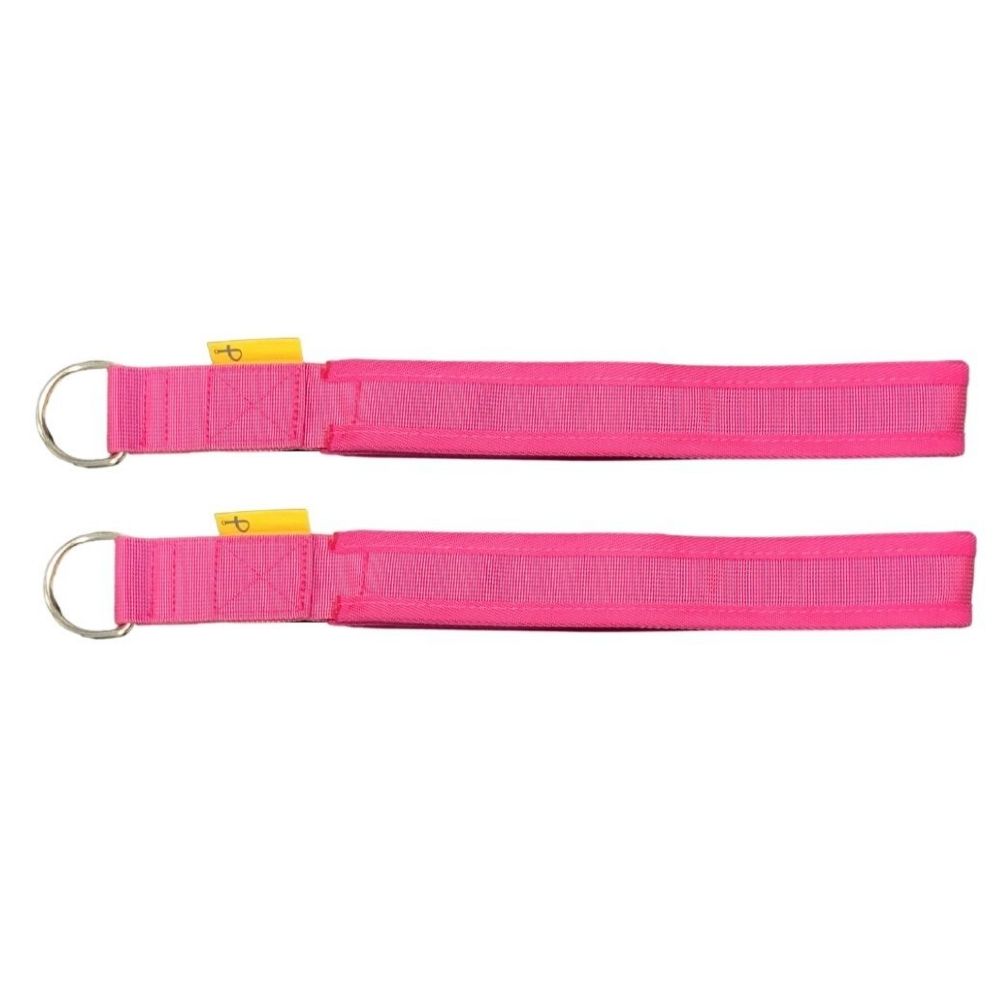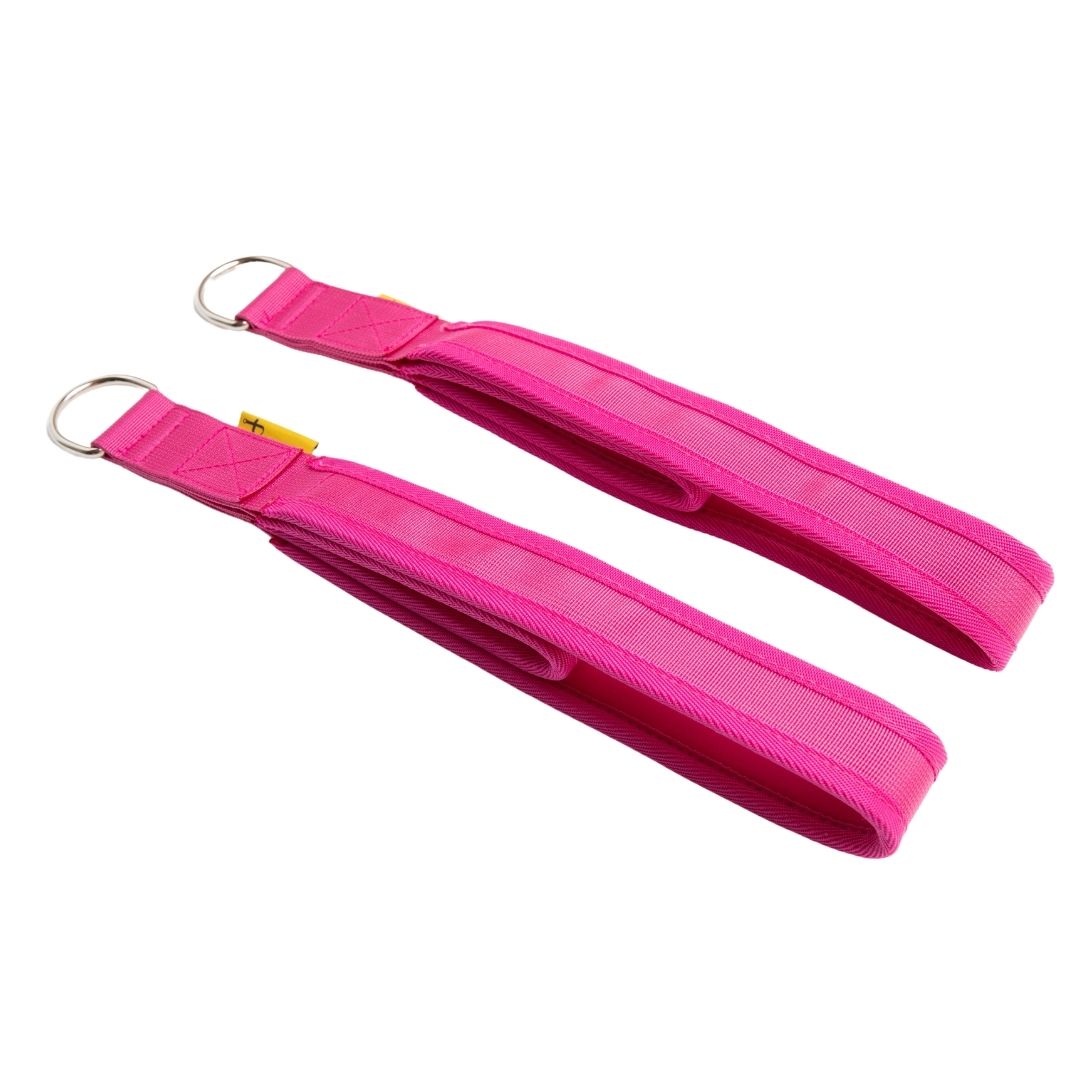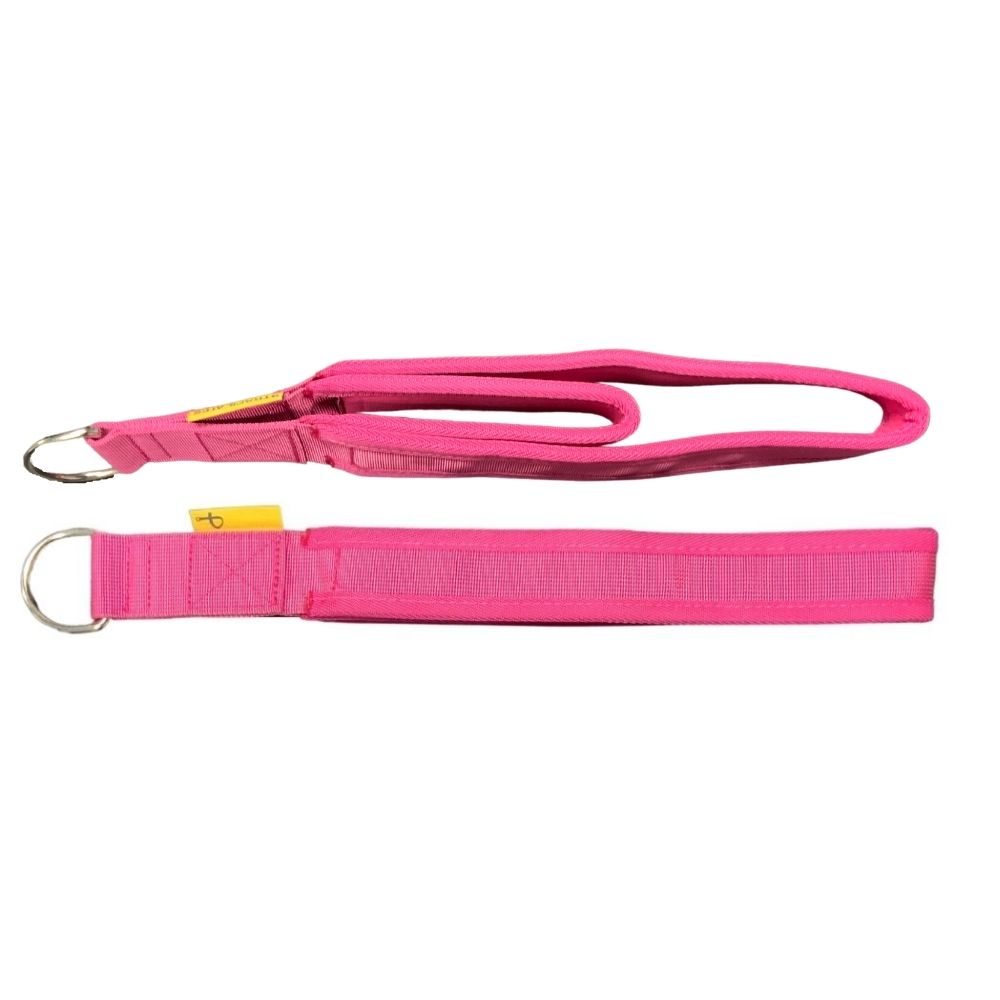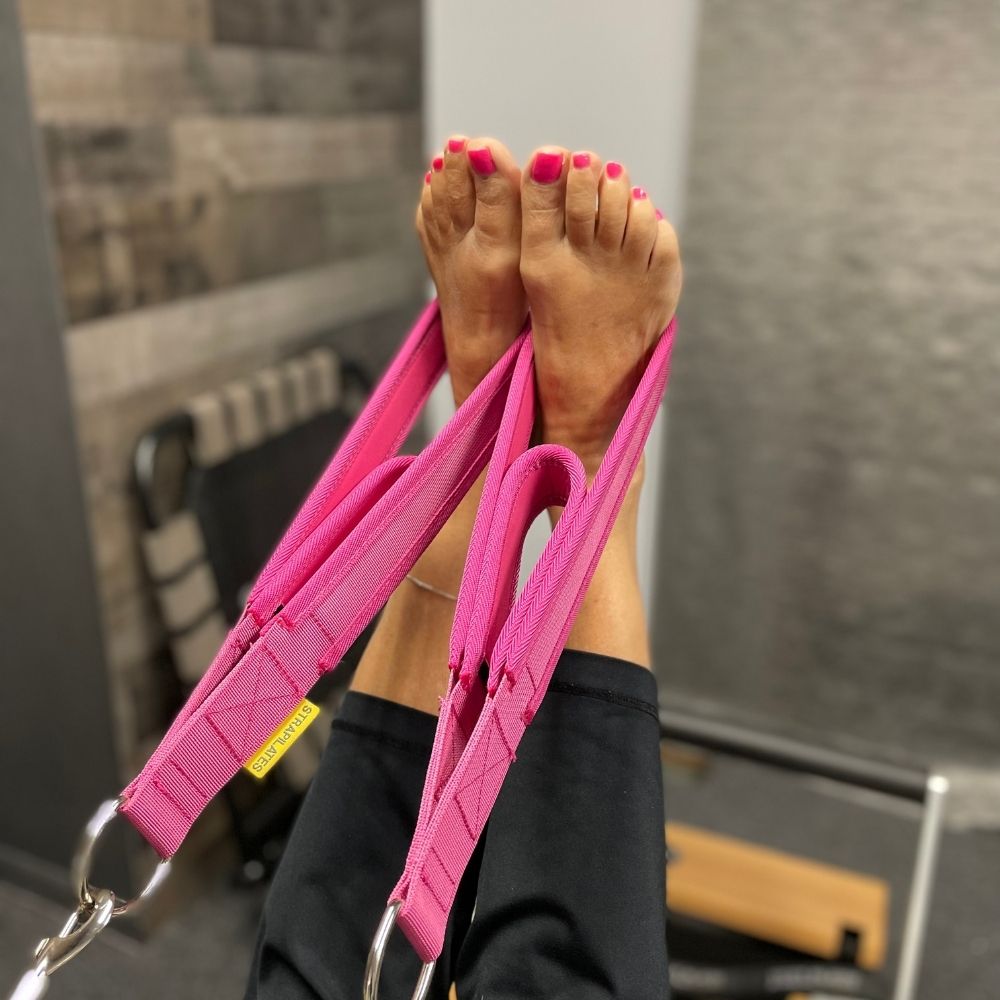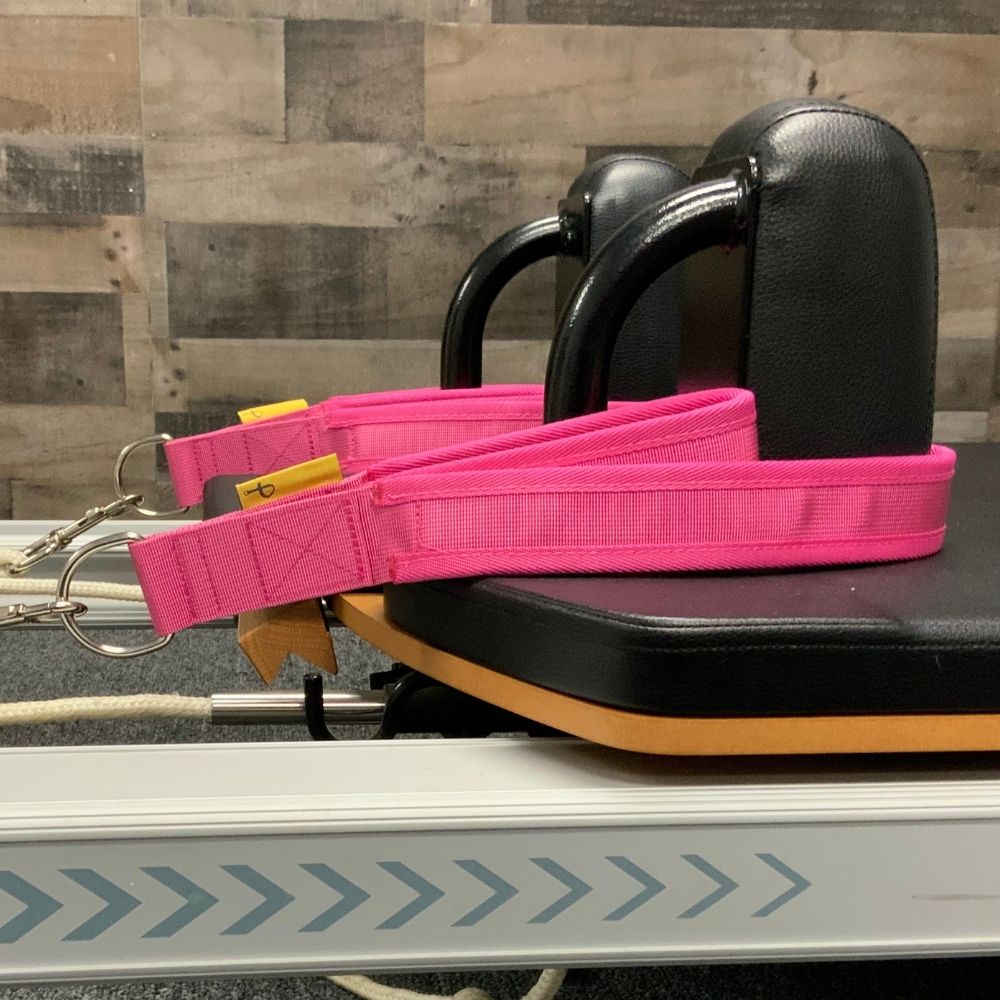 Double Loop Pilates Straps (Pink)
These pilates double loop straps have been called "the most comfortable" on the market.
This is one strap with two purposes. The smaller loop measures 11in and is used for armwork. The larger loop measure 16.5in and is used for exercises that require the feet or the thighs in the strap.
The double loop Strapilates pilates strap can be used on all brands of pilates reformers, Cadillacs, and towers.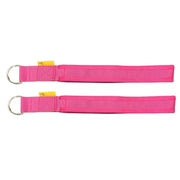 Double Loop Pilates Straps (Pink)